Overall painting (top) and details of donors siging their names.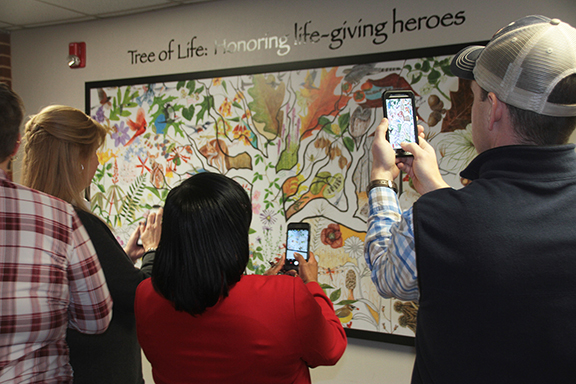 "Tree of Life: Honoring life-giving heroes"
Painting reproduced on matt finish, 48" x 96"
Abdominal Organ Transplant Program - Wall Recognizing Donors -
Wake Forest Baptist Health, Winston-Salem, NC; 2019

This wall concept utilizes a print of an original painting featuring an old tree. The tree symbolizes the tree of life,
in this case an old one as the transplant program enables people to live to be old. Each living donor would sign their name and date of donation to the wall
with a permanent marker in the color of their choice.
CONTACT | TRENA McNABB | LINKS | SITE MAP
© 2021 Trena McNabb