Year-round Gallery Representation
and other FUN stuff:
Gallery C
540 Blount St.
Raleigh, NC 27604
919-828-3165
1-888-278-3973
Carlton Gallery
10360 Hwy 105 South
Grandfather Mt. Community
Banner Elk, NC 28604
828-963-4288
e-mail
Sawtooth Center for Visual Art
251 N. Spruce St.
Winston-Salem, NC 27101
336.723.7395
e-mail
Artfolios
A Winston-Salem based on-line fine art gallery
Founding Artist
https://www.artfolios.shop/artists/trena-mcnabb
+
The vinyl print from ArtPop is being used
for "Hutlets"to add outdoor dining
during the pandemic.

...from this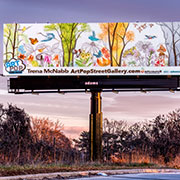 to this...


Located at:
Fin & Fino: 135 Levine Avenue of the Arts #100, Charlotte, NC 28202

Reid's; 135 Levine Avenue of the Arts #120, Charlotte, NC 28202


ArtPop Street Gallery; Painting reproduction rotated for one year on 8 billboards in 12 counties. Choosen by Lamar Outdoor, ArtPop Street Gallery and Winston-Salem/Forsyth Arts Council. 2019-2020
Winston-Salem Journal, ArtPop Announcement article (reprint)


Commissions: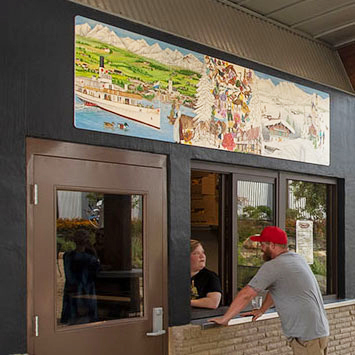 Additional Detail
Red Oak Brewery
Wursthaus!
6901 Konica Dr; Whitsett, NC 27377
120" x 28"
Visit: Wednesday through Saturday (see Website)
+

Wake Forest Baptist Hospital
Birthing Center; Winston-Salem, NC; 2019
36" x 94" (3 panels, each 36" x 30")
+

Lucile Packard Children's Hospital
Palo Alto, CA; 2019
Paintings enlarged as wall treatment.


Pullmonary Treatment Room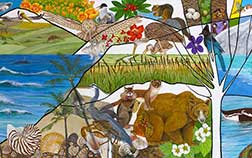 Fitness Lab

Winston-Salem Journal, Relish article

"Tree of Life: Honoring Life-giving Heroes"
Painting reproduced on matt finish, 48" x 96"
Abdominal Organ Transplant Program
Rcognizing donors by inviting them to
sign their names to the wall.
Wake Forest Baptist Health,
Winston-Salem, NC; 2019

Previous Commissions: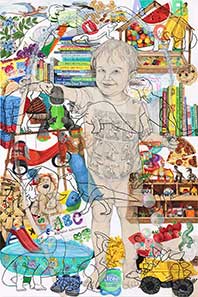 Portrait of Madison
Detail 1, Detail 2, Detail 3
A two year old who loves dinosaurs
size 24" x 36" SOLD
Red Oak Brewery
Winsette, NC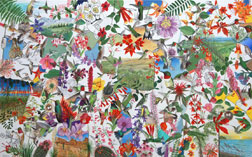 HUMMINGBIRDS OF NORTH AMERICA
with Landscape vignettes
Acrylic
30" x 48" SOLD
Detail 1 - Detail 2 - Detail 3 - Detail 4
Environmental Support:
Clean Air Carolina; Charlotte & Chapel Hill, NC;
Paintings copyright donated
for reproductions as note cards:
Pressed Plant Information:

"The Art of Pressing Plants"
if you are interested in my technique for pressing plants.

Winston Salem Journal Article Reprint