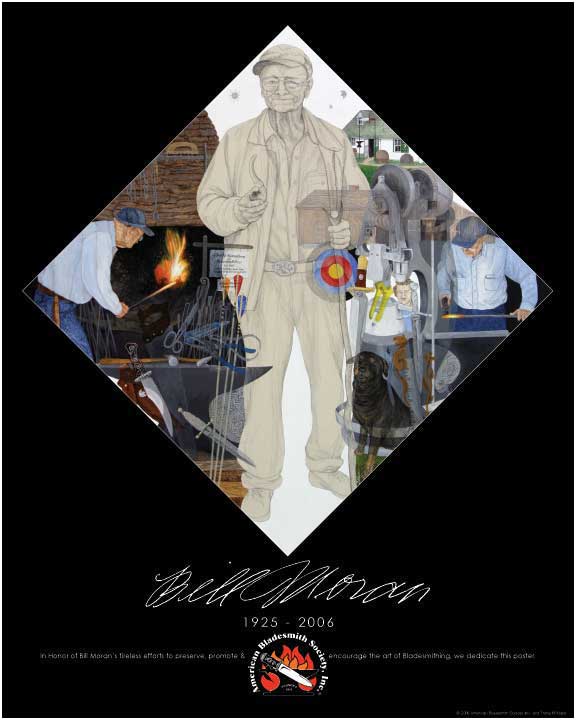 "BILL MORAN"
This poster is in honor of Bill Moran's tireless efforts to preserve, promote & encourage the art of Bladesmithing.
It is dedicated to him on the year of his death 2006 and features his signature.
It is available for purchase through the American Bladesmith Society, Inc. e-mail.
The size of the poster is 20" x 16".
CONTACT | TRENA McNABB | LINKS | SITE MAP
© 2020 Trena McNabb