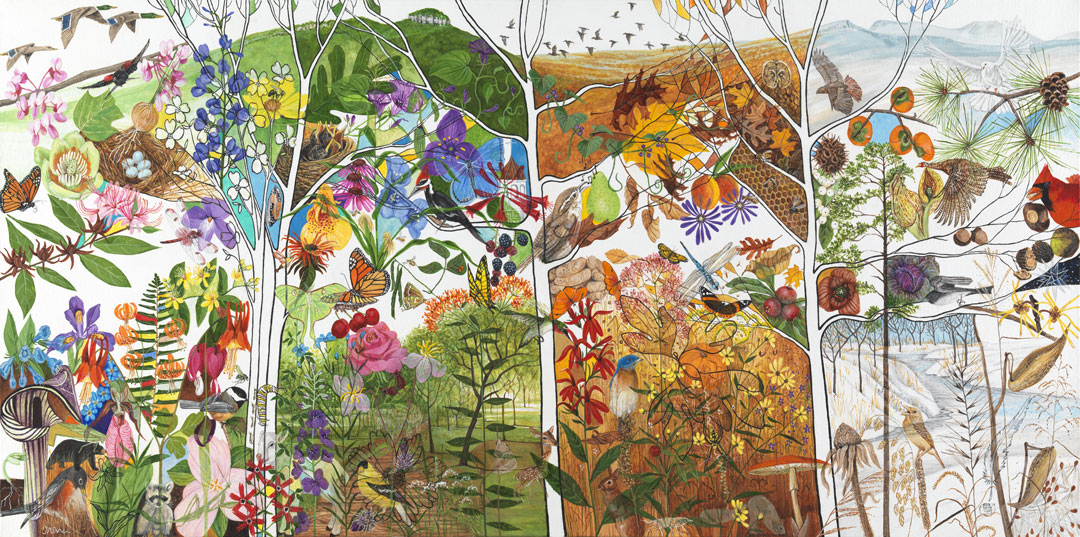 "SALEMTOWNE RETIREMENT COMMUNITY"
Moravian (Winston-Salem, NC); One canvas panel, total size:24" x 48" x 2"; 2015.
Detail 1 - Detail 2
"This painting represents the nature found in the area and Moravian influence on the retirement community.
The original Moravians came to the area in the 1753 and build an expanded community from the natural resources available."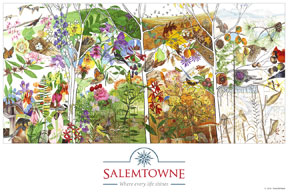 Salemtowne Poster
Size:16" x 24"
CONTACT | TRENA McNABB | LINKS | SITE MAP
© 2021 Trena McNabb